At Ruths Hotel, we work purposefully to ensure that quality is reflected in all aspects. In this context, we are excited to be able to offer our guests comfort and driving pleasure at the highest level, when they rent a car through us. Our Volvo XC60 hybrid model excels in that safety and sustainability are in the driver's seat. With i.a. automatic transmission, autopilot and Bluetooth connection also make the drive extra comfortable, and the choice between hybrid and pure electric driving makes it easy and convenient to drive off with consideration for the environment.
Car rental from Aalborg Airport

Ruths Hotel offers guests arriving by plane at Aalborg Airport the opportunity to rent the new Volvo XC60. For a larger company, we can also offer our Opel Vivaro, which has room for a total of 8 passengers. On arrival, pick up the car key at the reception at Aalborg Airport Hotel, which is located directly opposite the airport. The car is parked in one of Ruths Hotel's own parking stalls in front of the arrivals hall.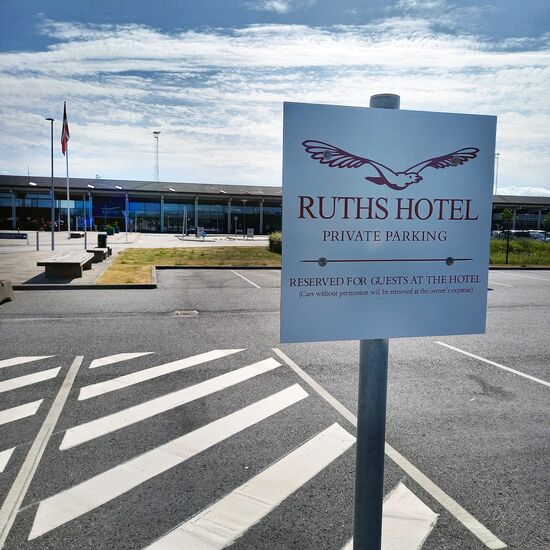 Easy Access to Skagen
Both variants can be rented by contacting the reception at Ruths Hotel. In this connection, the flight number and expected arrival time are provided.
Car rental is per 24 hours and only with return delivery, which means that the car must be returned back to Aalborg Airport, where it is left with a full tank of gas. During the stay, it is possible to charge the car via the hotel's charging stations, >> see more.
Price for the Volvo XC60 per 24 hours, including insurance DKK. 600,-
Price for Opel Vivaro per 24 hours, including insurance DKK. 1.000,-

For renting our cars please contact the reception directly, and should
there be any questions or special requests, then please let us know.