The interior of Ruths Strandhotel is preserved in the authentic Scandinavian bath hotelstyle and the Pavilion is no exception.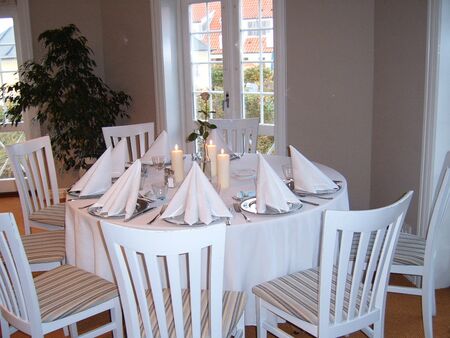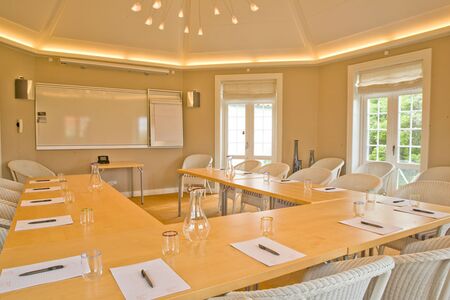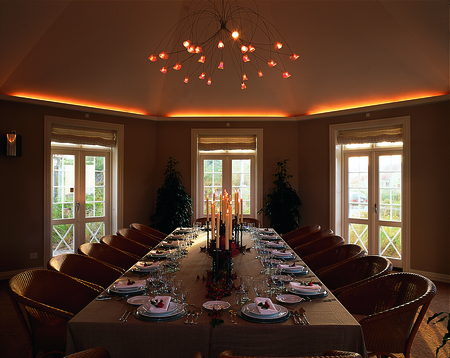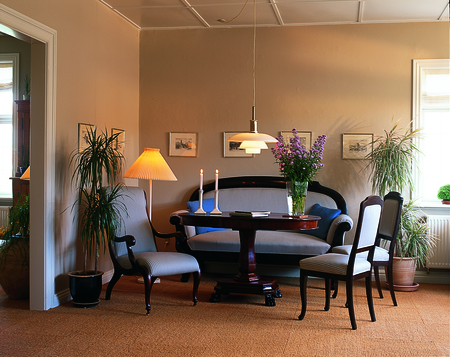 The octagonal extension, called the pavilion, at Ruths Beach Hotel is a beautiful and atmospheric room whether it is used for banquet or conference
The large windows in the extension allows Skagen light to come to the table, and during you sit with the feeling to be located in the middle of the inspiring landscape of dunes and beach grass.
Still with an authentic Scandinavian seaside hotel with wicker furniture provides a very romantic atmosphere and that room is through the ages often been used in wedding for up to 24 guests.
Pavilion is also a popular conference room, which among other things is equipped with a whiteboard, flipchart, overhead projector, electric screen, TV / VCR, projector and WIFI. Pavilion is a highly advantageous local to the between 8 and 20 delegates.
At Ruth's Beach Hotel there are only 8 rooms and this allows for a conference to have the whole hotel with meeting room, living room and a room for themselves - we call it short and simple for rent a hotel.